Leaders

*

of the International Pentecostal Holiness Church

***
These images are under copyright protection. To purchase one or more image, contact Ms. Erica Rutland at erutland@iphc.org

B.H. Irwin, General Overseer, Fire-Baptized Holiness Church****, 1898-1900


J.H. King, General Overseer, Fire-Baptized Holiness Church, 1900-1911


F.M. Britton, Acting General Overseer, Fire-Baptized Holiness Church, 1910-1911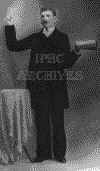 A.B. Crumpler, President, Holiness Church of North Carolina, 1900-1908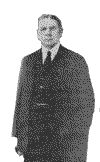 A.H. Butler, President, Pentecostal Holiness Church, 1908-1910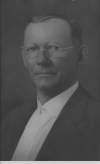 Samuel D. Page, General Superintendent, Pentecostal Holiness Church, 1911-1913


G.F. Taylor, 1913-1917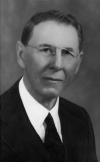 J.H. King, 1917-1941, 1945-1946 (Chairman of the Board)*****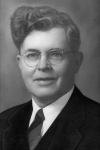 Daniel T. Muse, 1937-1950, especially 1941-1945, 1946-1950 as Chairman of the Board (GBA)

J. A. Synan, 1945-1969, Chairman of the Board (GEB, GBA) starting in 1950
J. Floyd Williams, 1969-1981

Leon O. Stewart, 1981-1989

B.E. Underwood, 1989-1997

James D. Leggett, Presiding Bishop,** 1997-2009

Ronald W. Carpenter, Sr., 2009-2012

A.D. Beacham, Jr., 2012-
*The honorary title of Bishop was instituted at the 8th General Conference in 1937.
**The title Presiding Bishop was introduced at the 25th General Conference in 2005. Now Conference Superintendents are known as Bishops.
***During the 25th General Conference in 2005, the church's name was changed to IPHC Ministries. The original name of Pentecostal Holiness Church was altered in 1975 by the General Executive Board (GEB) that added the prefix International.
****The Fire-Baptized Holiness Church merged with the Pentecostal Holiness Church in 1911. Please consult the historical timeline or this article on IPHC for additional information.
*****When a General Conference elected more than one General Superintendent, the one with the most vote was Chairman and the next was Vice-Chairman.